It has been known for long that a large part of the population have asymptomatic disc-herniations, but why is it that in some cases even minor herniations can cause severe pain?
A partial explanation for this is a phenomenon known as spinal epidural lipomatosis (SEL), which is a state where fat gets deposited around the outer sheet of the spinal-cord. This decreases the volume of the epidural space that normally separates this highly pain-sensitive tissue from the spinal discs and the vertebral arch, which means that small herniations have an increased potential to cause symptoms such as back-pain and sciatica.1)https://doi.org/10.1016/j.spinee.2017.07.177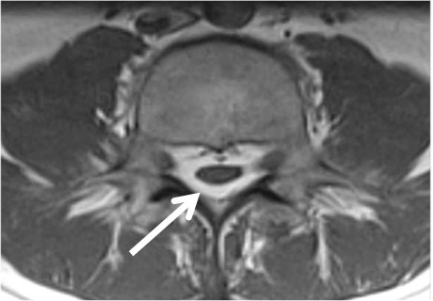 SEL is a form of ectopic lipid-deposition, and has shown to be related to the metabolic syndrome.2)https://www.thespinejournalonline.com/article/S1529-9430(18)31081-7/fulltext I've covered the purpose and workings of this mechanism in the chapter on Histopathology in my book.
Man photo created by rawpixel.com – www.freepik.com
Latest posts by Per Bylund
(see all)